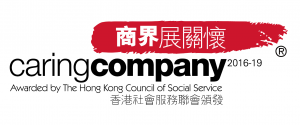 Awarded Caring Company Logo
Memoriki has been awarded the "Caring Company Logo" from the Hong Kong Council of Social Service, recognizing our on-going commitment in corporate social responsibilities activities. We are always committed to giving back to society in the aspects of Health, Environment and other Community needs.
About Caring Company Scheme
The Caring Company scheme launched by The Hong Kong Council of Social Service, aims to raise awareness of corporate social responsibility (CSR) among the public in Hong Kong by recognizing companies and organizations that have demonstrated CSR within the past year. It also encourages partnerships between public and private sector organizations in order to better serve the community.
For more details, please visit the Caring Company Scheme website: http://www.caringcompany.org.hk/about.php